Oak Retro
Respect the past, embrace the future
Like the Vintage look, Retro pays homage to the quality and warm conviviality of yesteryear. If the Vintage look is too distinct for you, you could try our Oak Retro, which offers a softer look. Although less striking, Oak Retro still has the character required to offer every room an individual, distinctive atmosphere.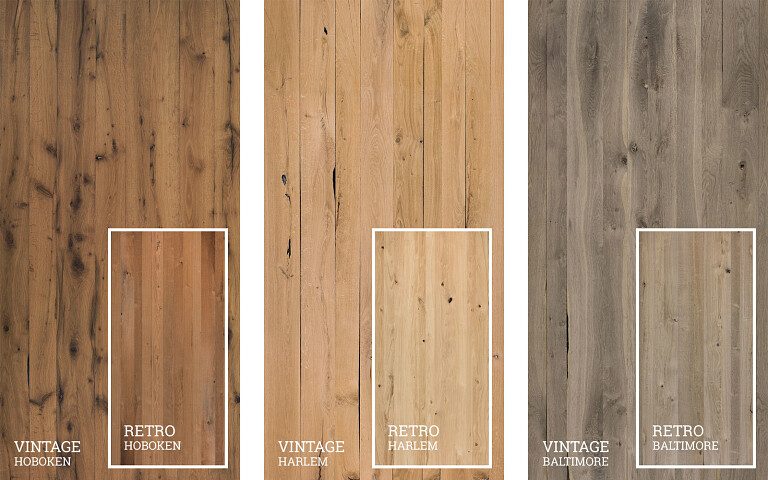 Appropriate processing technologies and panel joining techniques are combined to achieve the subtle Retro look. Oak Vintage and Oak Retro cannot be used together in the same product because of possible differences in hue.
Oak Retro is only available in a veneer thickness of 0.6 mm, making this collection an accessible collection for every interior.